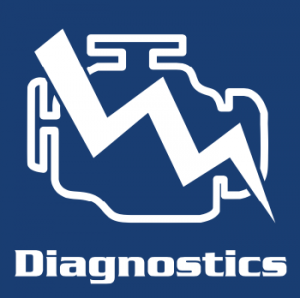 We've all had those little red lights show up on our dashboard. Sometimes the meaning of a warning light can seem obvious, sometimes not. There are loads of different warning lights that can turn up so we offer a diagnostics service that helps you to discover what's going on.
We have four different diagnostic tools which means that we can help with most makes and models. Sometimes the solution is straightforward and we can clear the fault on the day. We'll also take your vehicle for a road test so if the same fault recurs straight away we can investigate further. If you take your vehicle home and the fault comes back within two weeks, we'll retest it free of charge.
There are between 100 and 200 different sensors in modern cars so the light only tells you where to start looking. Sometimes a warning light can point towards an underlying issue that isn't immediately obvious. If we discover a deeper problem we'll advise you on what to do next. What's more, we'll always tell you upfront about what the costs of any repairs will be.